Do you miss the searching functionality in Sherlock 2 that is no longer available? Watson to the rescue! Use this tool to search on over twenty of the most useful sites, such as:
Epinions
Internet Movie Database
LyricTracker
Mac OS X Hints
New York Times
... and much, much more! (We even have additional ones for drag-and-drop installation.) And many sources allow you to specify 'how' to search as well as just what to search for.

Plus, SiteSearch knows how to use the old Sherlock 2 plugins. Now you can take advantage of the hundreds of Sherlock 2 plugins available on the Web.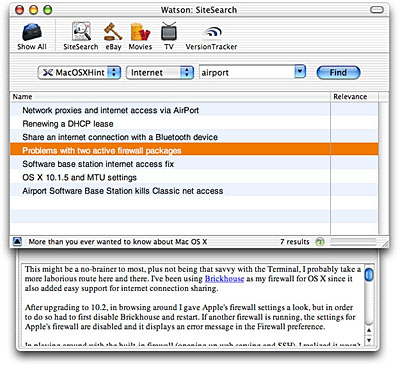 Click for full-size screenshot in a new window.