Happy New Year from Karelia Software!
We've been busy here at Karelia over the last month, so we have a long issue this time. Be sure to participate in our poll below!
iMedia Browser 2 Now Available on the Mac App Store
Today we are pleased to announce iMedia Browser 2, available, for free, exclusively on the Mac App Store.
iMedia 2 is a huge rewrite, with many aspects re-written from the ground up. The big goal for iMedia 2 was to make it much, much faster.
There are some amazing new features in iMedia 2 as well. The Photos browser now supports live Flickr searches. You can even restrict searches to only those images with a Creative Commons license, making it easy to find and use images without asking for specific permission. (We've also made it easy to get a link back to the source by control-clicking on the image in iMedia.)
You can browse your media in several styles: as a grid of thumbnails, a simple list of titles, or in a "combo view" that shows a thumbnail on the left and information about the item on the right.
QuickLook is also integrated into iMedia Browser 2: just hit the space bar to bring up a slideshow of your selection.
So, what are you waiting for? Download iMedia Browser today!

And if you like iMedia 2, please take a moment to rate it — and maybe even write a short review — after you have installed the new version. Thanks!
Sandvox 2 on the Horizon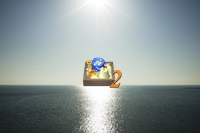 We have been working for months and months on a major new update to Sandvox. Really major. We're not ready to announce when it will be available, but it is coming along nicely! (You don't need to wait to buy — Any purchase of Sandvox after January 5, 2011 will be eligible for a free upgrade to Sandvox 2!)
So far, we've made a ton of under-the-hood improvements that will make Sandvox rock-solid and faster, with better undo support, better drag and drop, and so forth. We know you'll like what you see. But as we get closer to the finish line, we thought we'd take a little poll and ask you what new features you would most like to see in the next Sandvox. Would you click on one of these links to register your opinion? (Only one vote per person will be recorded.)
What would you most like to see in Sandvox 2?
Go ahead — click on one of the links above, so we know which feature we should emphasize the most.
We'll keep you posted on the progress of Sandvox 2 as it gets closer to release!
Pay Per Click vs. Organic Search Marketing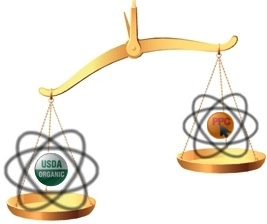 There is a lot of misinformation about the relative merits of pay-per-click (PPC) marketing against those of organic search. If you currently have a website (Sandvox-built or otherwise) or are considering one, it is important to understand the distinctions as well as the pros and cons of each.
What's the difference? The "organic" results are those that occupy the bulk of the search engine results page. The sites that appear on page one are those that have built up respect over time as measured by the number of back links from other reputable sites, relevance of content, etc. The sites that appear at the very top or right side are paid for by advertisers. Every time someone clicks on one of those ads, the website owner is charged — hence the term, "pay per click."
Does PPC work? The answer is a qualified 'yes.' Often, paying advertisers complain that they get poor return on investment and end up spending more than is yielded in sales or leads. Generally this is a result of poor or inadequate keyword research and testing. It is very tempting to begin a Google AdWords campaign without confirmation that the keyword position you are buying is the most relevant and effective one possible for your company. But, when done correctly, sponsored search marketing is a key to immediate first page placement and substantial traffic to your site.
So, does Organic Search Optimization work? Organic positioning, the main focus of any search engine results page, is a result of many factors, some of which are beyond your control. Without question, the ticket to first page organic listing is the dedicated and persistent acquisition of back links. And, it isn't about quantity as much as quality. One highly ranked site that links back to yours is worth 150 links from new, unproven sites.
The bottom line: If you can afford to spend what it will take to compete for the top sponsored ad placements, especially now, you will likely be rewarded with immediate results. It's a short-cut, but it's important that you test the return on your investment. And for long-term organic placement, no matter what, do everything you can do to acquire as many relevant, quality links as possible and strive for solid, long-term organic placement.
Next month we will give you some great tips on how best to acquire links. Until then, the search continues!
In This Issue
iMedia 2 Available
Sandvox 2 on the Horizon
Organic Search vs. PPC
Websites of the Month
Application Downloads
Other Downloads
(Only for our newsletter subscribers)

"77 Ways to Get Traffic" eBook
Sandvox Design Providers
Get the latest updates from all design providers
Sandvox Sites Directory
Examples of Sandvox-Built Websites contributed by people like you
On the Social Networks

Twitter: Follow @karelia
Useful tidbits posted frequently!

Facebook:
Become a fan of Karelia and join Sandvox group
Facebook-exclusive Sandvox discount!

Yahoo Groups:
Join our Sandvox Group
Connect with other Sandvoxers!