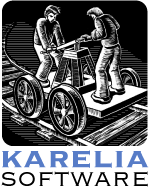 In this issue: Sandvox 1.6.3 Released * New Third-Party Designs * MacWeed * Directory
Greetings from Karelia Software!
Sandvox 1.6.3 is Released!
We have just released version 1.6.3 of Sandvox. The main purpose of this update is better compatibility with Safari 4, a major update to Safari recently released from Apple. Since Sandvox shares the "WebKit" technology used by Safari, we had to make a change to compensate for an under-the-hood change by Safari/WebKit that was preventing Sandvox from being able to read in Text/RTF/Word documents dragged into the site outline. This release fixes several other issues as well, including issues with publishing and host setup.
Many New Designs
We are always impressed with what our third-party designers come up with to go beyond Sandvox's fifty built-in designs. Suddenly there are five different design providers — four of which have released new designs since our last e-newsletter. Here are the new releases, with a few thumbnails included.

Our newest designer, SVDesigns, released Clean Corporate — including 6 color schemes and 6 banner images — and Catalyst — bundled with 10 banner images. Both designs include detailed instructions on customizing the designs with Sandvox Pro.

The folks at BehindTheRabbit have been very busy, producing designs like ... well, rabbits! Anyhow, check out Orange Rabbit, a mostly white design that includes instructions on changing the Orange to any other color (with Sandvox Pro); Blue Raymond (originally a Wordpress theme designed for blogs, with two column support for some page types); Carbone, with 7 lovely color gradient headers; and the very colorful Roseto.

Blueball Design released Showcase, a "subtle yet powerful" design with a vertical navigation menu. This classy design comes in standard and wide widths, with 5 color schemes, and multiple image templates for making your own custom banners.

Last but not least is 4 Corners from Sandvox Web Designs. Reminiscent of a desk blotter pad, 4 Corners comes with "light" and "dark" variations of eight different color schemes, so you are sure to find something that fits your website's needs.
That's a lot of choices. Here at Karelia we are no longer able to recognize a Sandvox-built website at a glance due to the plethora of designs that people are now using!
Of course if you want to be the among the very first to know about new Sandvox designs as they are released, we invite you to keep your eyes on — or subscribe to — the home page at SandvoxDesigns.com.
Sandvox is part of the MacWeed Bundle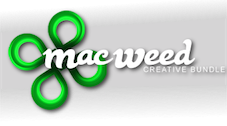 There's a new software bundle in town, and it's called the MacWeed Creative Bundle. It's just getting underway. We're not so sure about the name, but we are sure that we're in good company with the twelve other applications featured in this bundle, which costs $49.99. Several of the applications, such as ImageFramer, Interarchy, Photo Styler, and Media Catalog would be great complements to Sandvox. Sandvox itself (the regular edition) is part of the bundle, but it's only "unlocked" after 40,000 copies of the bundle are sold. But you already have a copy of Sandvox, right? :-) In any case, this bundle would make a great gift for yourself and your Mac-using friends!
Have you submitted your website to our showcase?
Over 300 Sandvoxers have submitted their websites to our directory Sandvox Sites, which means there are a lot of you out there who haven't! If you want your website to be listed, which will help give some "Google Juice" to your site, just choose "Submit to Site Directory..." from Sandvox's "Site" menu. We'll send you an email message when your submission has been approved and published. If you've already submitted your site, check out the "tag cloud" of keywords to see what other people in your area of interest are doing with Sandvox!
Here are some of our contributors and the websites they submitted, in a photo mosaic created by the free, very cool utility MacOSaiX: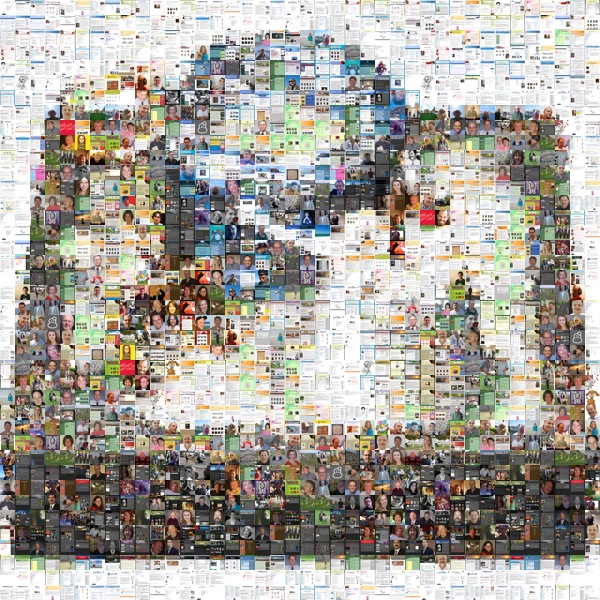 See you in the Sandvox!