Greetings from Karelia Software!
Sandvox 2 Launch Update

Wow, has it really just been a month? So much cool stuff has happened since we launched Sandvox 2 on May 10th that we thought we should update you.
First, we want to thank everyone who took the leap with us and embraced Sandvox 2. We spent more than two years completely reworking the guts of Sandvox to make it more stable, more powerful, and more flexible.
Overall, the launch of Sandvox 2 has been a huge success. Many long-time Sandvoxers have already upgraded their older websites to Sandvox 2, and many new members of the Sandvox family have published brand new sites as well.
Why not join them? Now's a great time to buy a license to Sandvox 2.
WWDC, Lion, and MobileMe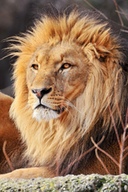 Right on the heels of our successful launch of Sandvox 2, the Karelia team headed to WWDC in San Francisco last week to absorb as much as we could about the newest technologies from Apple. Their upcoming "Lion" operating system is coming out in July, and it looks amazing! Rest assured that we're just as excited about Lion as you are: we'll have a fully Lion-compatible update to Sandvox 2 available for download within the next few weeks.

One stunning announcement at WWDC was that MobileMe will be discontinued at the end of June, 2012. This will affect you directly if you are using MobileMe to host your website. (This includes anything hosted at web.me.com or web.mac.com, or a personal domain hosted by MobileMe.) If you are using MobileMe for web hosting, you will probably want to move to a new hosting company sooner rather than later. That way, you'll have plenty of time to help redirect visitors from your old MobileMe URL to your new domain. There are plenty of hosting companies you can choose for publishing your site. We highly recommend A2 Hosting.
Astounding PlugIns for Sandvox 2

One great new aspect of Sandvox 2 that lies "under the hood" is its ability for other developers to add new features to Sandvox via its plug-in system. And right out of the gate, the team of Kevin Burns and Ronan Cashell at Sandvox PlugIns has started building some great Sandvox 2 enhancements. Sandvox 2 has been out for just a few weeks and they already have five new plug-ins built and shipping to customers and they tell us they're just getting started. Check 'em out:
Tab Builder

Organize multiple bits of content onto a single page, accessible by clicking on tabs at the top.

Accordian

Organize your content into expandable sections. Great for "frequently asked questions" and similar lists.

Media5

A new HTML5/Flash media player that goes beyond the capabilities of Sandvox 2's built-in video player.

EZScrollList

Building a long list? Want to make it easy and fun? Start your page out with a list of topics. A simple click on a title scrolls you down to that section. Another great plug-in for FAQs or whatever else you need to convey.

ViewDoc

View documents in many formats (PDF, Microsoft Word/Excel/PowerPoint, etc.) right on the page without needing to convert them into HTML.
We're really proud of what Kevin and Ronan have created, and we expect to see more great plug-ins from them — and other developers — in the future.
Stay tuned for more exciting developments in the weeks and months ahead.
In This Issue
Sandvox 2 Update
WWDC, Lion, MobileMe
Sandvox PlugIns
Application Downloads
Other Downloads
(Only for our newsletter subscribers)

"77 Ways to Get Traffic" eBook
Sandvox Design Providers
Get the latest updates from all design providers
Sandvox Sites Directory
Examples of Sandvox-Built Websites contributed by people like you
On the Social Networks

Twitter: Follow @karelia
Useful tidbits posted frequently!

Facebook:
Become a fan of Karelia and join Sandvox group
Facebook-exclusive Sandvox discount!