Callout
A callout is a object placed within the main content of a page, such that text wraps around the side of it.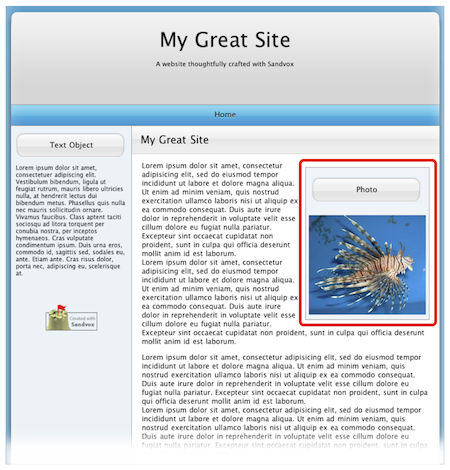 Any object can be placed as a callout.
Callouts appear on the left or right of a page, depending on the site's design. Therefore, it is not possible to change the position of a callout to the left or right side without changing to a different design.
Callouts can have a title, and except for Text boxes an introduction, and a caption as well -- see the Inspector.
To set an object as a callout:
Click the object to select it.
Open the Wrap Inspector.
Set the "Placement" of the object to "Callout."
---
Keywords: callout, callouts, call, out, outs, call-out, call-outs, object, wrap, object, objects, main, body, text, embedded, content, area