Design Chooser
The Design Chooser allows you to browse and select a design for your site.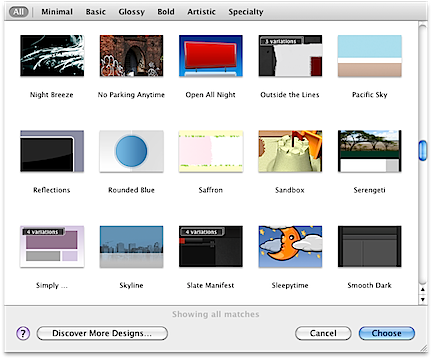 To select the design for a site, simply click a design in the Design Chooser, then click the 'Choose' button.
You can filter the list using the scope bar at the top of the Chooser.
Some designs come with multiple variations. Such designs are badged in the upper left corner with the number of variations. To view them, click the badge, or roll the mouse over the design.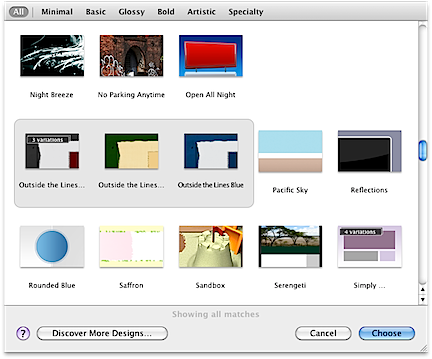 In the lower corner of the window is a button to discover more designs. (Not available in the Mac App Store edition of Sandvox.)
---
Keywords: design, designs, choose, chooser, change, changing, changer, select, selecting, look, theme, template, set, setting, pick, picker, picking