Site Tagline
The Site Tagline appears at the top of every page of a site, usually just below the Site Title.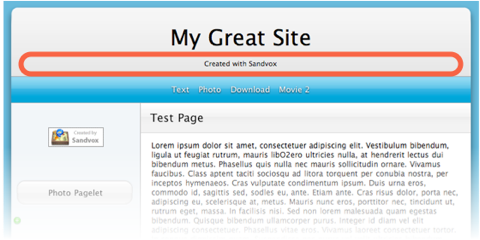 To change the Site Tagline:
Click the Site Tagline.
Enter your new text.
Press Return or click outside of the text area.
To show or hide the site Tagline:
Check or uncheck the 'Tagline' box on the Appearance tab of the Document Inspector.
---
Keywords: site, title, tagline, subtitle, sub-title, sub, description, saying, phrase, text