What's new in Sandvox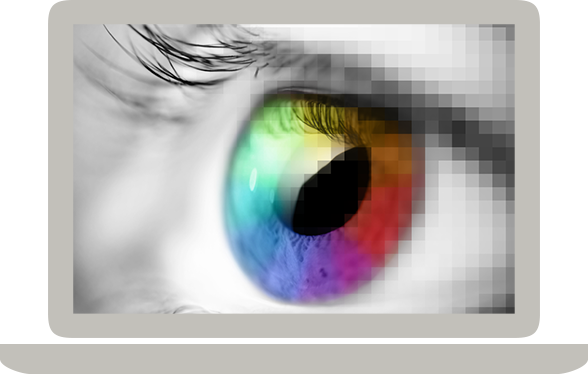 Retina optimization
On Retina displays, "regular" resolution images appear fuzzy or pixelated. Sandvox is now fully Retina-ready. With Retina support turned on, Sandvox optimizes high-resolution images you provide for both Retina and non-Retina displays. Once your Sandvox website images are optimized, visitors who use Retina displays will see clear, crisp photos and images.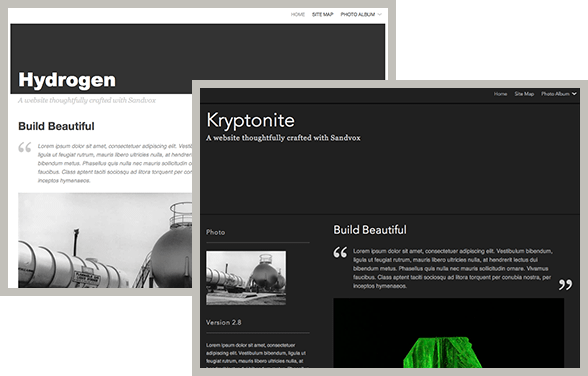 Two new designs: Hydrogen and Kryptonite
We think you'll agree that Hydrogen and Kryptonite are great, modern designs. Your content will look amazing in them. You can choose either a left or right Sidebar. Both of these designs are wonderful for photos, and photographers!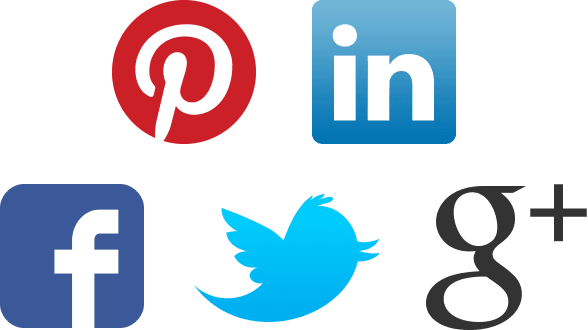 More social and sharing tools
The latest Sandvox update added support for Pinterest and LinkedIn, a new Sharing Bar, and new customization options for Twitter and Facebook. The new Sharing Bar presents all of the supported social media buttons in an easy-to-place row. All these features now appear in the Sharing section of the Objects menu.