Macworld Expo is halfway over as of this writing.  The halls have been swarming with the Mac elite, and Karelia Software is happy to be a part of it!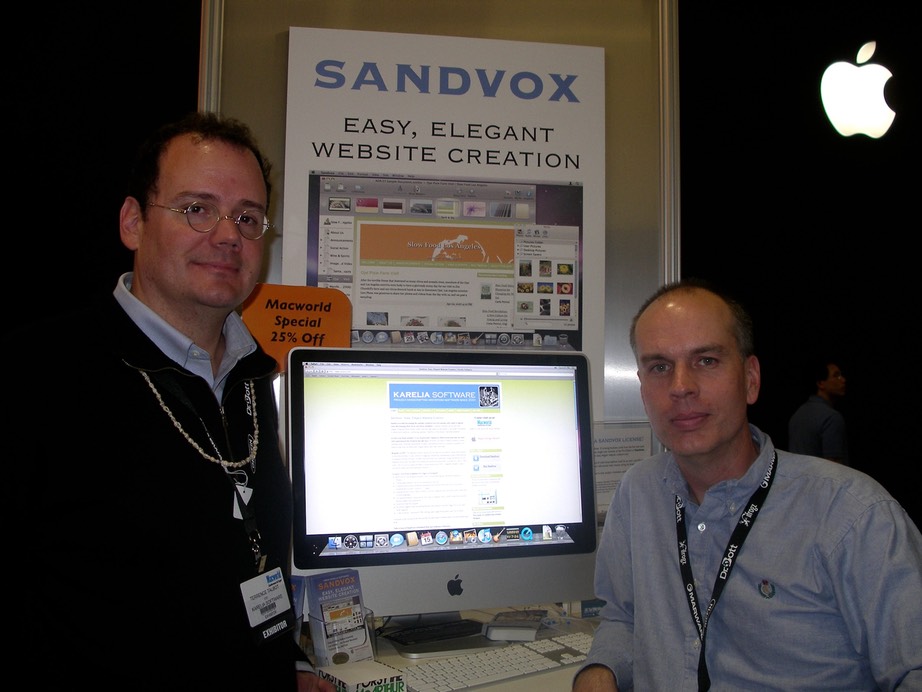 Our booth is adjacent to the big Apple pavilion where the curious crowd around floating Macbook Airs and tables with strapped-down iPhones.  We're in a wonderful location—a "village" of indie Mac developers.
Most of the time we spend here is in demonstrating Sandvox to prospective users, but our favorite thing to do is to meet current Sandvox users!  So if you are at Macworld this week, be sure to come by and say "hi" at booth S-1338 — we might even take your picture with your website for our "rogue's gallery" of Sandvox users.
Also, if you see this guy wandering around the halls, be sure to take his picture; maybe he'll take yours!