Our blog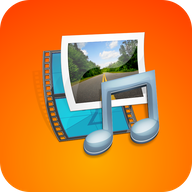 Today we are pleased to announce iMedia Browser 2, available, for free, exclusively on the Mac App Store.
Work on iMedia 2 started a couple of summers ago when a group of developers got together for lunch at Apple's Worldwide Developers Conference (WWDC) and mapped out what we all wanted for the next big version. From there, Peter Baumgartner of Boinx Software really spearheaded development so that he could include it in the next version of FotoMagico.
iMedia 2 is a huge rewrite, with many aspects re-written from the ground up. The big goal for iMedia 2 was to make it much, much faster. We did this by making the browser load media as "lazily" as possible, meaning that no time is spent loading anything until it is really needed for display. Access to your media libraries should now be a lot faster.
iMedia 2 also browses large collections of media asynchronously, again keeping the interface fast and responsive. We were even able to do this over the Internet with the included Flickr Browser that's now part of the Photos module.
The Flickr Browser is really amazing. It's so easy now to just search for photos on Flickr. If the photo is marked as "downloadable," you can just grab it and drag the thumbnail to your application; iMedia 2 will grab and download the large-size version for you. (Use the contextual menu — control-click — to see important attribution information for the photo. Check those copyrights!)
iMedia 2 also introduces the ability to switch between different views of your media. iMedia 1 limited you to either a fixed grid of images or a list of titles. iMedia 2 expands this to include a new combination view, a list with both a thumbnail and a description of the item.
QuickLook is also integrated into iMedia Browser 2: just hit the spacebar to bring up a slideshow of your selection.
iMedia Browser 2 is a standalone app that's a useful addition to the toolbox of any Mac user.
But what's great is that the core technology of iMedia Browser 2 is also an open-source Cocoa framework that we at Karelia Software developed originally for use in our own award-winning application, Sandvox. SInce then, the open-source iMedia framework has been incorporated into more than a dozen popular Mac apps. The new iMedia 2 core framework has already been incorporated into Boinx's FotoMagico, Red Sweater's MarsEdit, Zykloid's Posterino, and Early Innovation's PhotoLinker. (Don't worry, we plan on incorporating iMedia 2 into a future version of Sandvox, of course!)
We continue to be thrilled and humbled by the community effort that's developed around the iMedia 2 framework. We greatly appreciate the contributions of the many developers who have offered their time, advice, and code in the iMedia 2 effort, none more so than the whole Boinx team, especially Peter Baumgartner. iMedia 2 simply could not have come about without Peter's amazing work. Thank you Peter!

So, what are you waiting for? Download iMedia Browser today! And if you like it, be sure to rate it and review it!