Rome, Italy-based BehindTheRabbit, a.k.a. Cristiano M. Gaston, has jumped into the Sandvox by creating two new designs that are available as free downloads.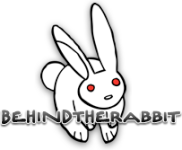 Called "Old Ink" and "White Rabbit," these designs can be downloaded directly from BehindTheRabbit, or from BTR's page at our Sandvox Designs site (where you can learn where this silly company name came from).
We expect to see more great designs from Cristiano in the near future. Welcome aboard!